History of Ohio Pipe, Valves, & Fittings, Inc.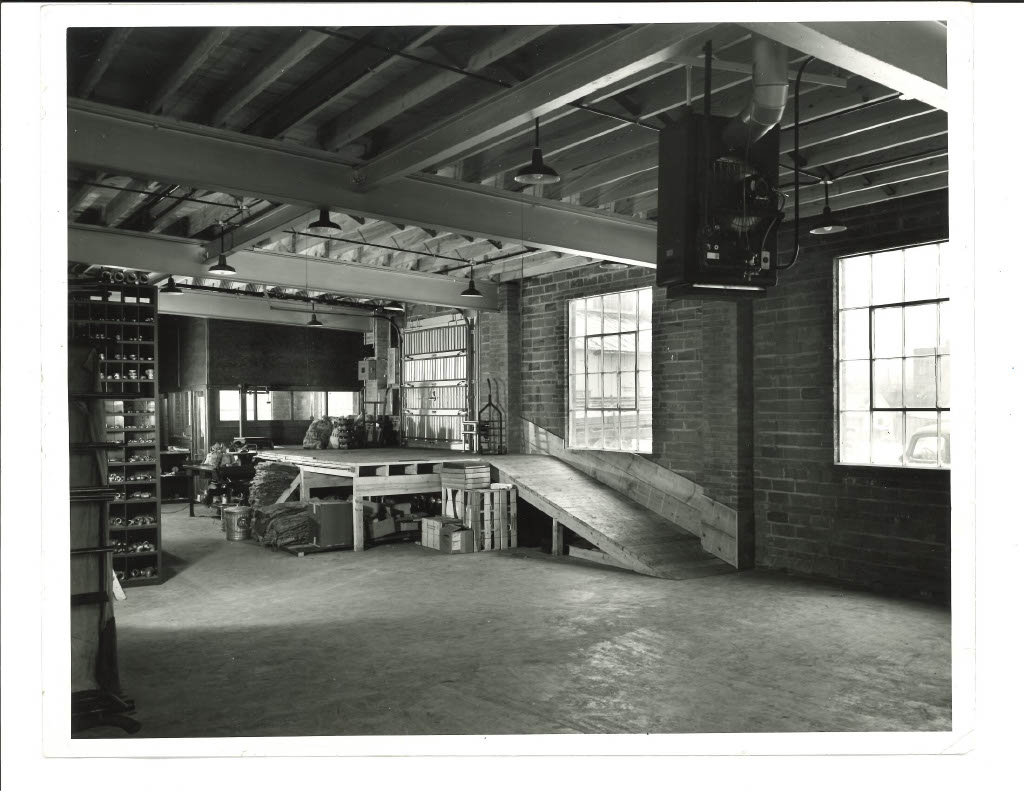 Ohio Pipe, Valves, & Fittings, Inc. found its humble beginnings in 1929 when the Ohio Pipe Bending & Coiling Company began as a small, pipe bending company, providing quality work across Cleveland's Industrial Valley.  Then in 1960 our founder, Edward F. Resch Sr., took a bold risk purchasing the company with the hope of becoming a leading industrial pipe, valve, and fitting supplier.
Today, Ohio Pipe, Valves, & Fittings, Inc. is known across Northeast Ohio as a premier supplier of pipe, valves, and fittings.  Our multi-million dollar inventory comes from years of industry experience, understanding your needs, and our commitment to delivering the right product at the right time at the right price.  Our competitive advantage is enhanced by the Automated Valve & Equipment division.  Here, we are not only able to provide quality valves and instrumentation, but actuation services as well.  Our customers rely on our sales and engineering team's ability to provide automation designs that meet the most difficult specs: we are highly experiences in systems that handle elevated temperature, pressure, corrosion, and/or abrasive conditions.  We also offer a full fabrication shop for your pipe cutting, threading, and grooving needs, as well as a full scale machine shop.
Ohio Pipe, Valves, & Fittings, Inc. prides ourselves on providing quality products and excellent service to our customers, resulting in relationships that will last generations.  The same risk taking, competitive vision, and ethical foundation that allowed this enterprise to prosper back in 1960 are still practiced today led by third generation owner, Edward F. Resch Jr.
We look forward to working with you!
"From the very beginning, the key to our success has been the superior service we have to offer. That service, along with top quality products at a competitive price, has been a winning combination."
More History of Ohio Pipe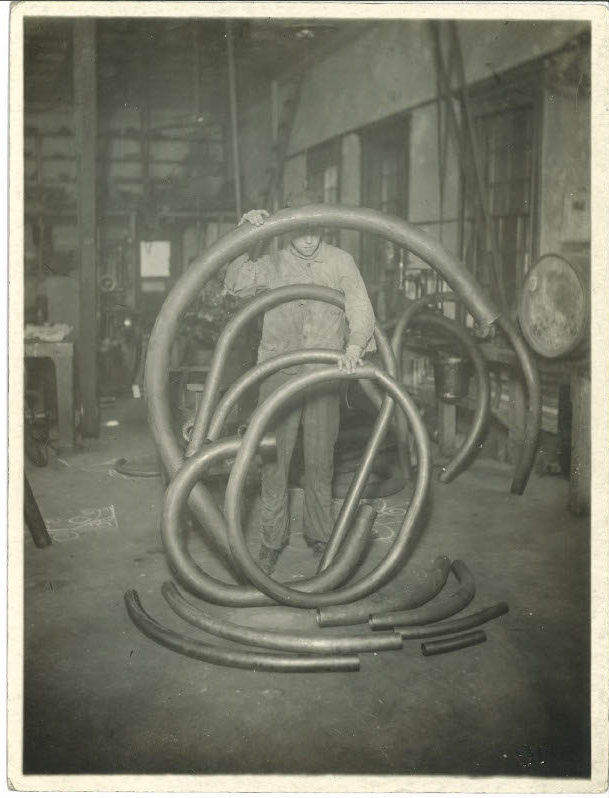 A worker holding some bent pipe at the original Ohio Pipe Bending & Coiling, circa 1930.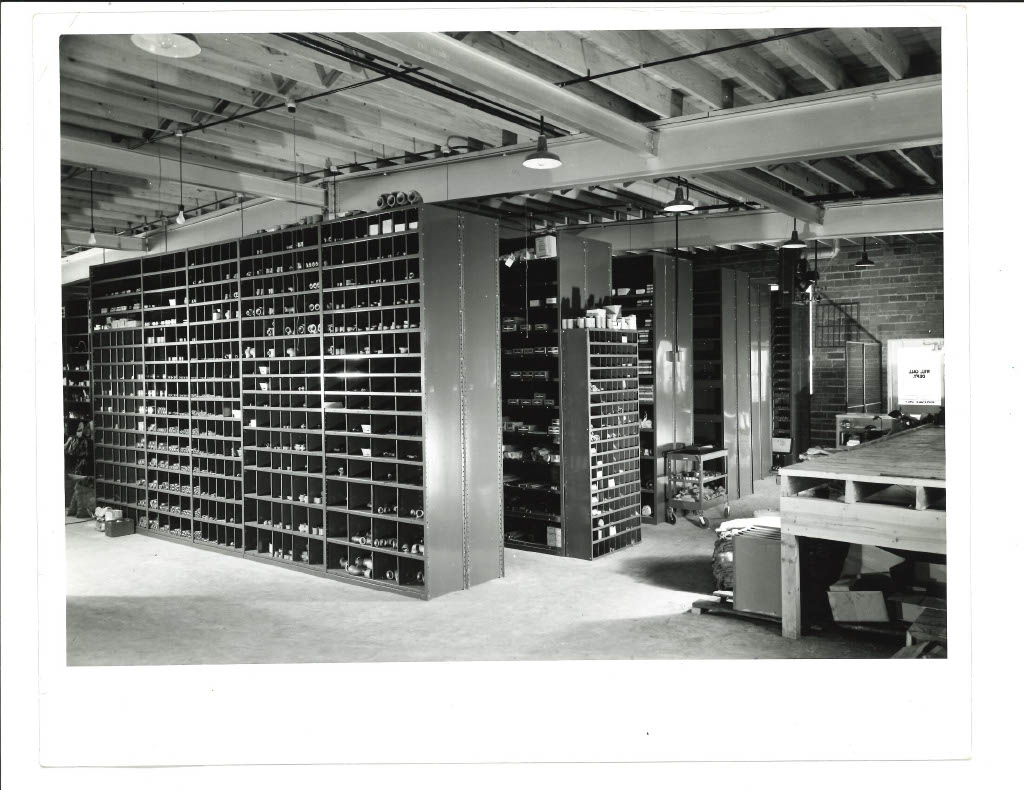 Our original warehouse shelving, circa 1960, holds the same product now as it did then.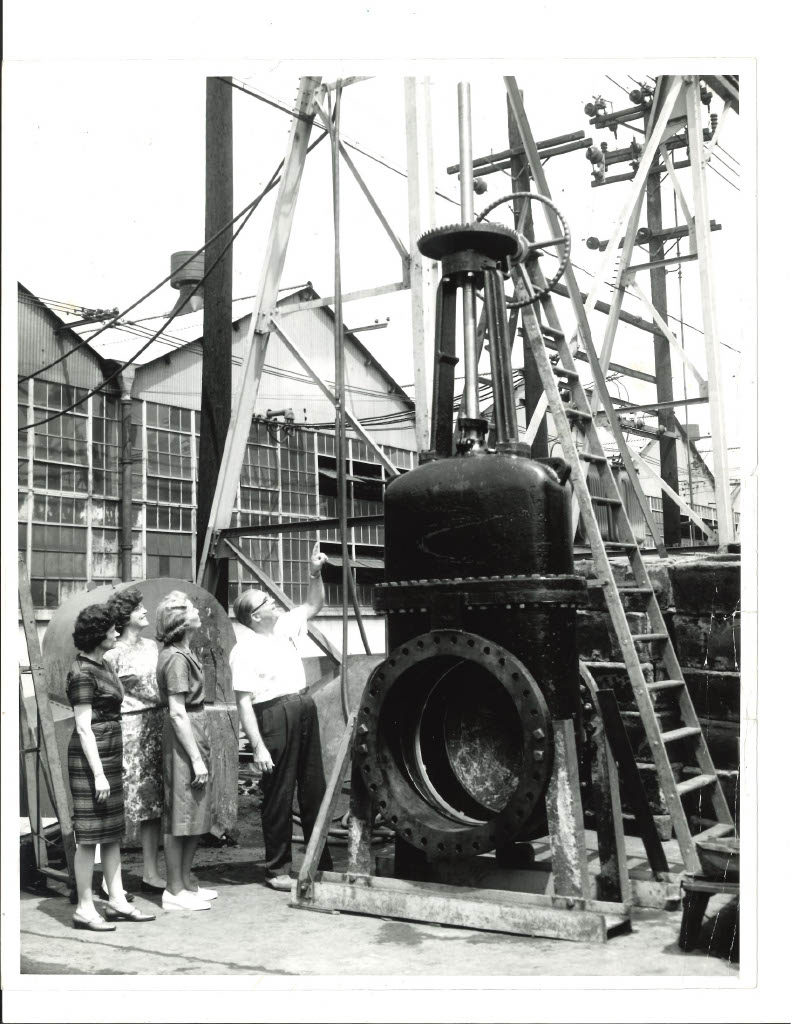 The OPV team sells their first 36″ gate valve; circa 1964